The Jotun Multicolor story
The development of the Jotun Multicolor Concept not only revolutionised how colours are produced, marketed and sold, it has helped Jotun become a market leader in many countries.
The Jotun Multicolor machine may be the industry's most advanced in-shop tinting machine, but for Jotun, it also plays a critical role in the company's success, all over the world.
At the time of its launch in 1976, the concept of computerised, automated in-shop tinting was all but unknown. What few comparable machines that existed were found in factories, not retail shops, where consumers were forced to choose from a limited selection of ready mixed paints. But thanks in part to Jotun Multicolor technology, such "point of sale" tinting and mixing machines can be found in almost every store selling decorative paint, all over the world.
So how did a small chemicals company based in Norway pioneer the development of in-shop tinting?
From challenge to opportunity
Like many innovations, the development of the Jotun Multicolor machine has its origins in a problem. In the 1960s, paint was tinted in the factory, then shipped to dealers. Some interior products might be available in up to thirty-five different colours, many of which only sold in small batches. For Jotun, which prided itself on a wide selection and colour accuracy, producing and storing so many different ready-mixed paints was expensive and inefficient.
The solution seemed simple: What if the tinting – the last step in the production process – could be moved from the factory to the shop?
An infinite number of colours
After years of development and trial and error, Jotun, together with technical partners, launched the Jotun Multicolor tinting machine in 1976. In addition to helping both Jotun and paint shops reduce stock, consumers were amazed. For the first time, they could select from a near infinite number of colours. And thanks to the computerised colouring system, the colours they chose were exactly alike, from can to can.
Continuous improvement
To maintain its competitive edge, development of Jotun Multicolor concept has been continuous. In 1986, new machines were launched with customised software and more colours and bases. In 1989, Jotun launched Multicolor Industrial (MCI) to tint marine and protective coatings. Dealers were provided with in-shop colour-matching equipment, fan decks and colour bar displays featuring samples for no less than 960 colours.
In 2012, Jotun Multicolor launched a unique tinting software, Jotun Colour Manager. This tinting software provided shop staff with an intuitive, touch screen interface for a user-friendly navigation experience. With the help of this leading-edge platform, finding the exact colour to decorate a home or project was faster or easier than ever before. The Jotun Colour Manager tinting software is constantly updated with new colours and products, all distributed in seconds via internet through the Jotun Global Network. This online infrastructure connecting all tinting machines also allows Jotun to execute remote support, virus control and back-up.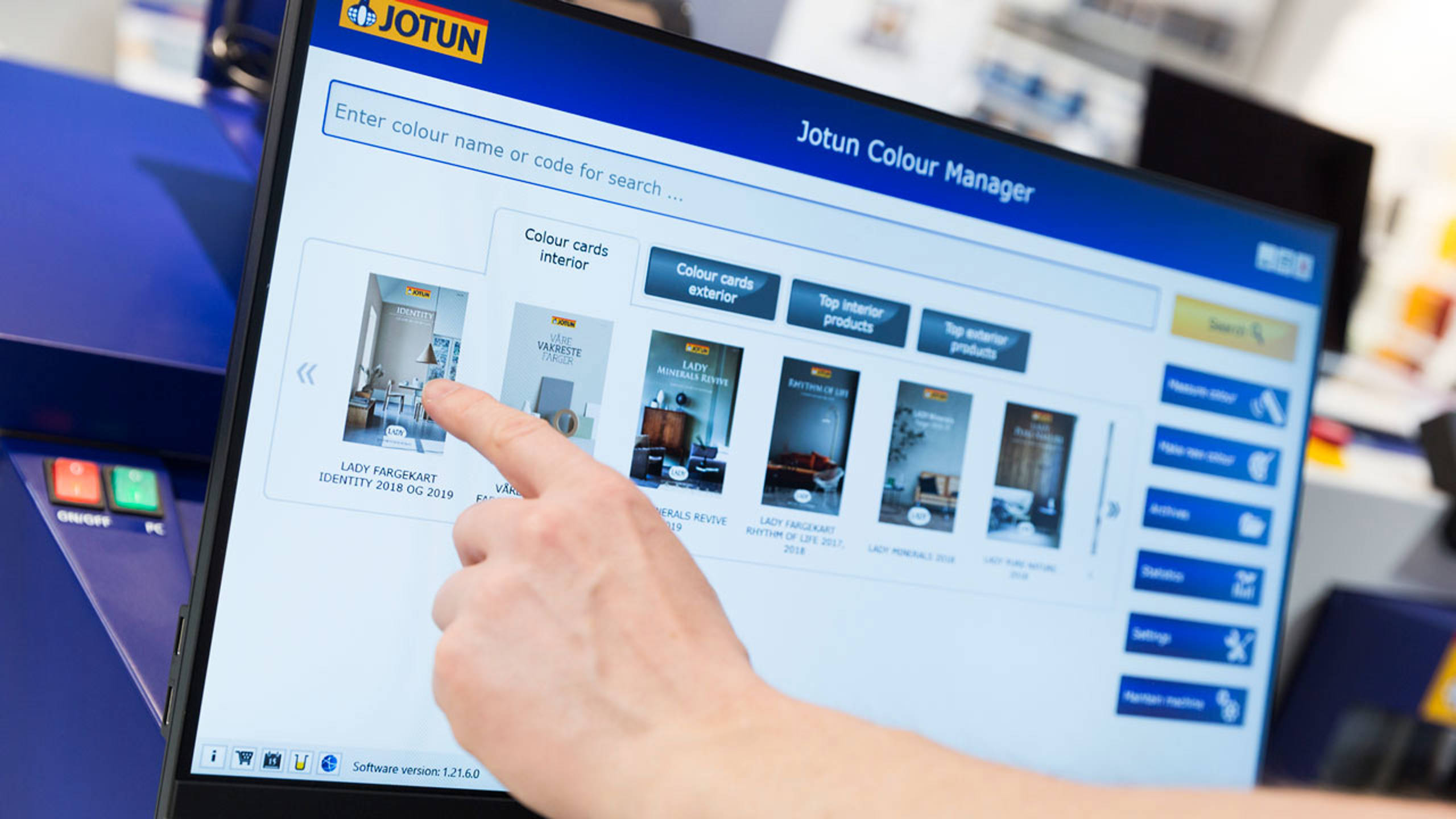 The heart of the business
While the Jotun Multicolor machine is itself a piece of equipment, it is perhaps better understood as the interface between Jotun, the dealers and the consumer. After all, Jotun Multicolor concept anchor the company's relationships with more than 9,500 dealers around the world and ensure that the inspirational global colour trends developed by Jotun specialists, every year, can be accessed anywhere in the world.
In short, Jotun Multicolor concept makes it possible for a consumer to select a specific colour and finish from a shop in Oslo, Norway and find the exact same shade and finish from a shop in Jakarta, Indonesia.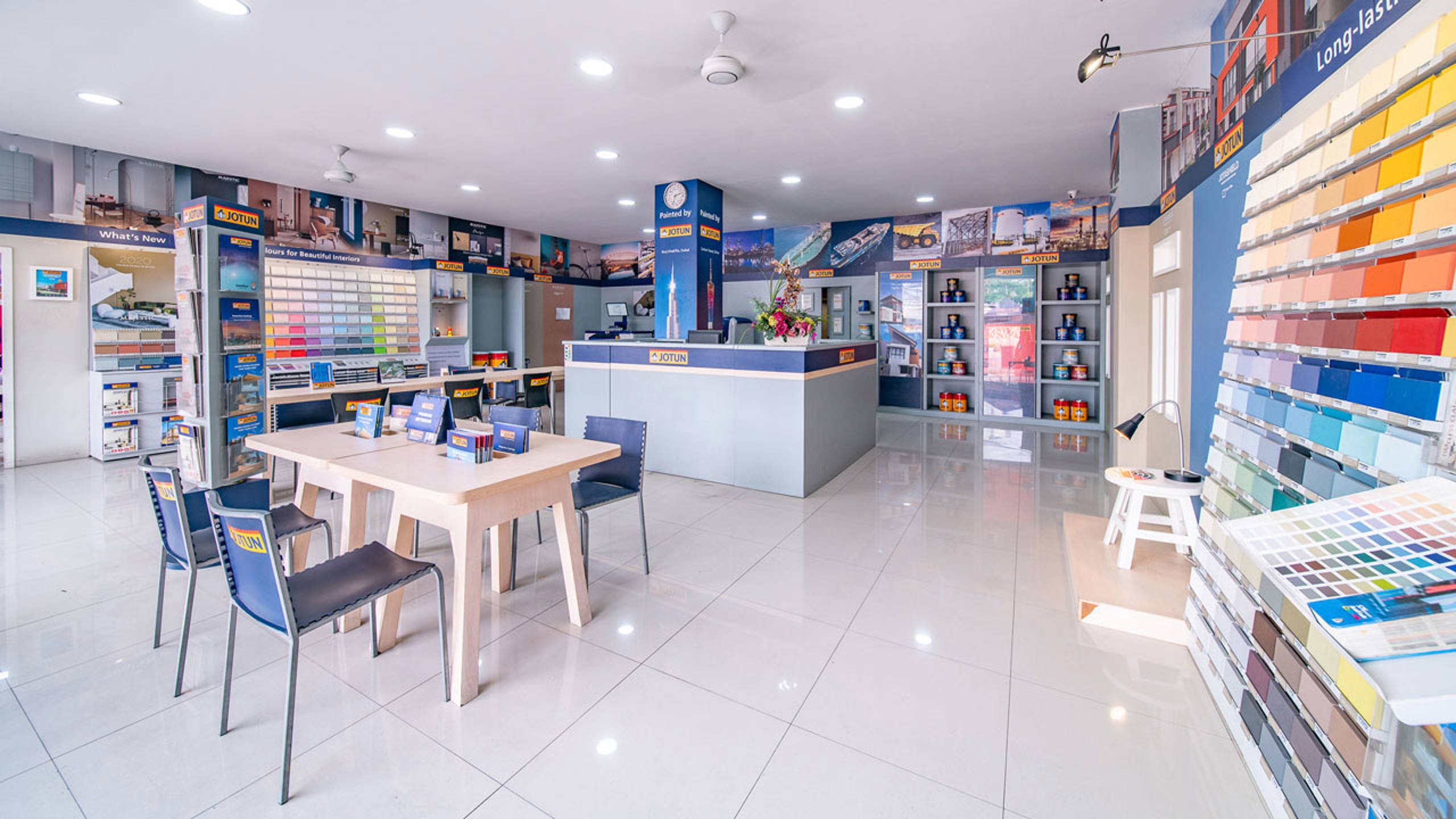 In-house development
Jotun offers the most accurate and best-looking colours on the market today. Our dedicated team of experts use only the latest and most innovative technology in colour design, colour technology, and colorants to ensure our colours are aesthetically captivating and durable.
To design the most inspiring colours, Jotun's team of aesthetic engineers in the Colour Technology Laboratory rely on special selected pigments, their highly trained eye, and the most modern technology to make sure all Jotun products meet the highest quality standards. That means offering the best colour quality, the correct opacity, and weathering fastness for long-lasting performance.
While Jotun does partner with some technical and colorant suppliers, the development of Jotun Multicolor is managed in-house. In addition to the dedicated Colorant Technology Laboratory and its own network of Multicolor technicians, Jotun's Multicolor team oversees every aspect of the concept: From shop design to wall displays, colour samples to software and technical improvements. This meticulous attention to detail not only provides an enhanced shopping experience for the consumer, but helps dealers become more profitable.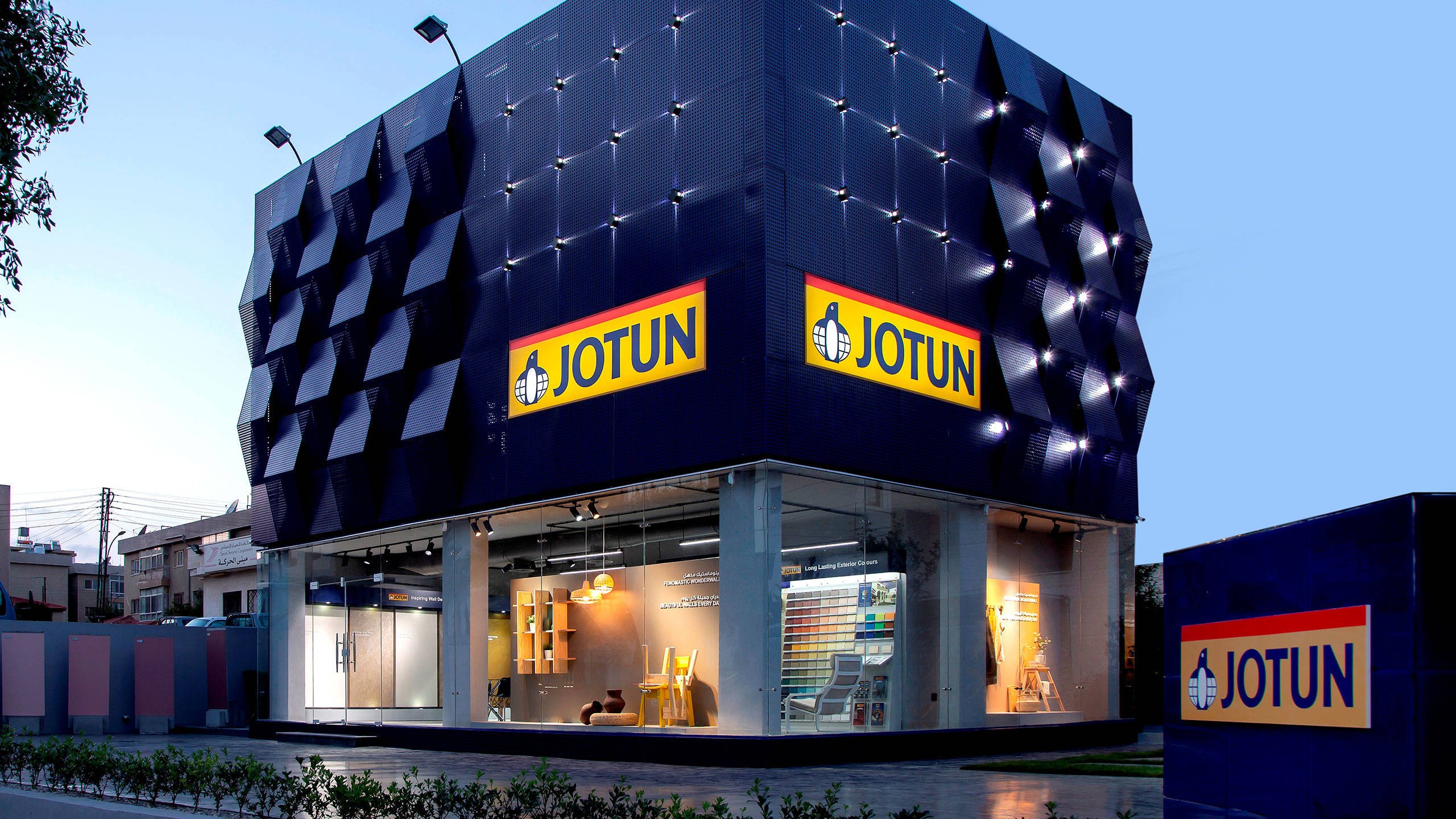 The gold standard
Today, the Jotun Multicolor concept is considered by many to be the "gold standard" for in-shop tinting, recognised for user-friendliness, fast workflow, reliability and colour accuracy. But the real winner is the consumer, who now has access to more than 250,000 colours in different finishes, all supported by trained staff working in welcoming shops and equipped with a broad range of tools to create the best shopping experience possible!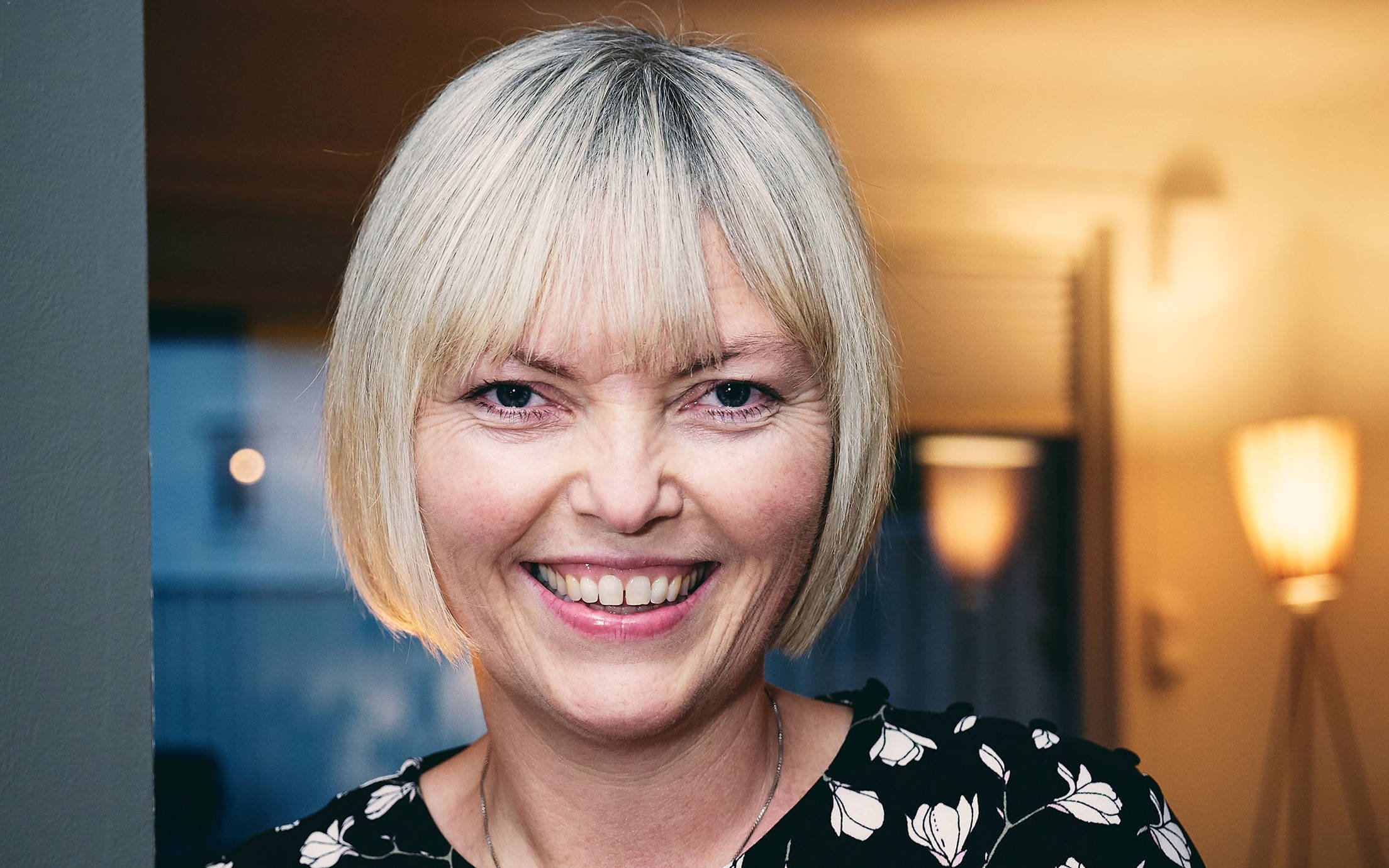 Leap of faith
Sometimes, taking big risks pays off. For Norunn Folsvik, trying something new sometimes means putting doubts aside.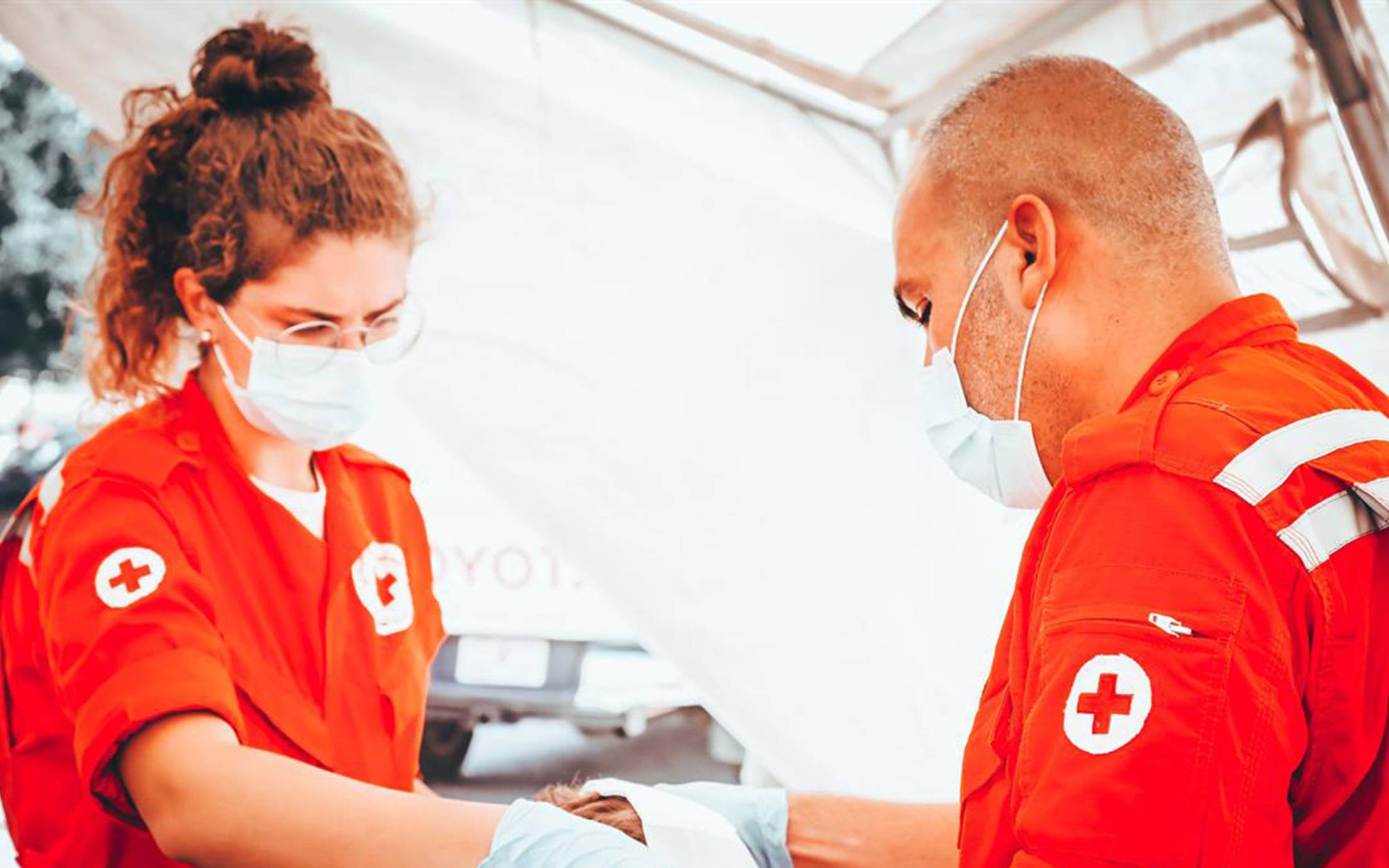 Targeted support
Jotun has supported The International Red Cross and Red Crescent (ICRC) Movement for many years, providing support to disaster relief efforts through the Norwegian Red Cross.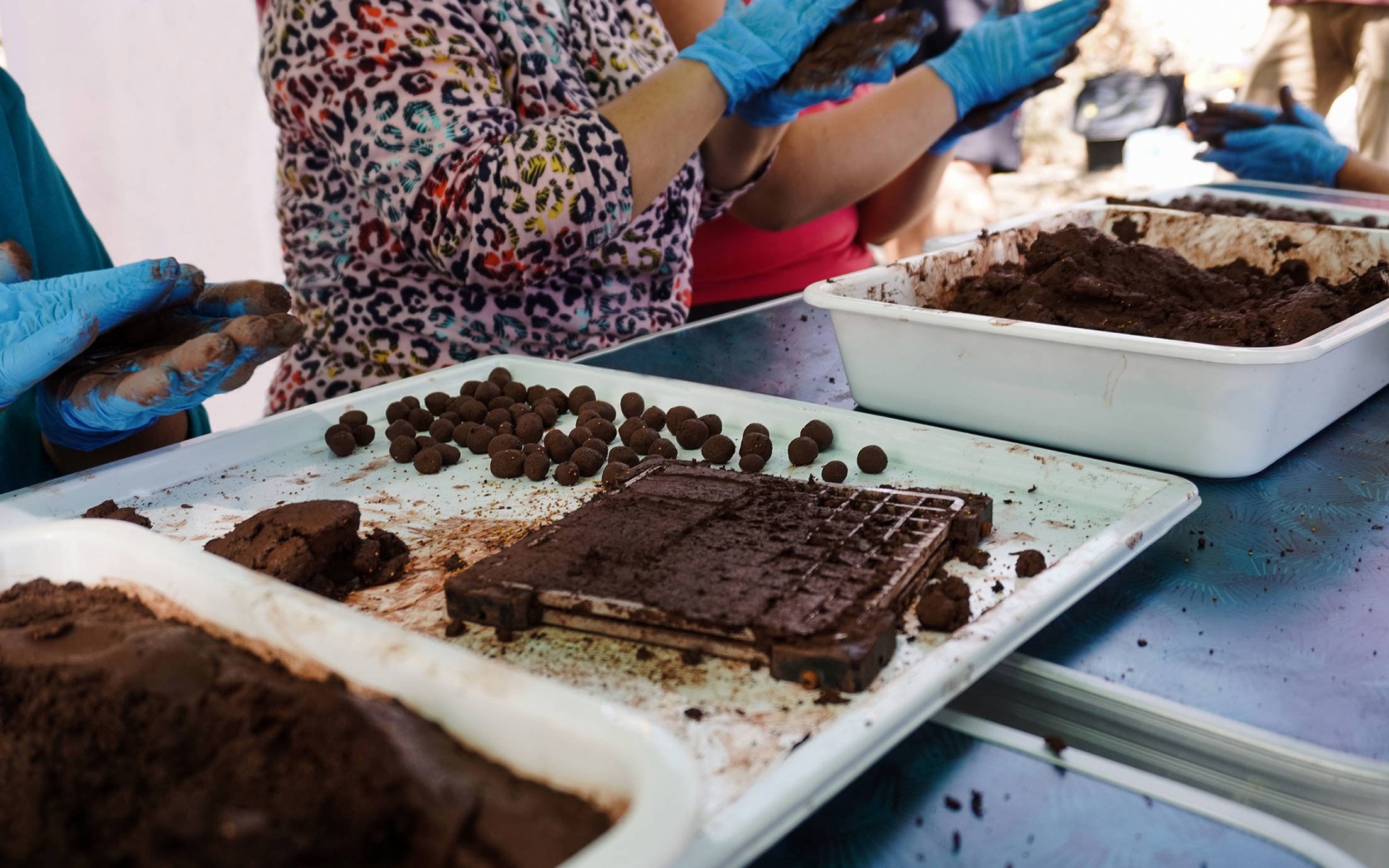 Seeds of hope
Through collaboration and the clever use of technology, Jotun Turkey's "GreenSteps" campaign has built strong social media engagement that has raised awareness and money for re-forestation projects.