Diversity in the workplace pays off
"Focusing on diversity and inclusion gives huge benefits – both on an individual and corporate level", says Faten Lubani in Globale Sandefjord and Åsmund Bergem in Jotun.
In June, Jotun companies throughout the world mark diversity and inclusion with events and communication activities. June 21 2022, Faten Lubani was one of the speakers at Jotun's internal Diversity Day at the Group Headquarters. She is head of the inclusion initiative Globale Sandefjord in Jotun's hometown in Norway. Her main objective is to help people with multicultural backgrounds find a job.
"I have a multicultural background myself. My mother is from Lebanon, my father is from Palestine, and my husband is from Bosnia. I grew up in Denmark before coming to Norway, and I'm looking forward to visit a truly global and diversified company such as Jotun", Faten says.
Another objective for Globale Sandefjord is to challenge the way we talk and think about diversity.
"The key is to create awareness about the benefits of a multicultural employee base. Developing a company culture that embraces differences and various mind sets can be a major resource in terms of value creation, product and service development, and innovation. On the individual level, it is all about seeing the complete person. No one is only a man or only a woman – there are so much more to us than the eye can see. We all have capabilities that may be valuable for a company", Faten says.
Globale Sandefjord is an initiative set up by the municipality and the local chamber of commerce. As the largest private employer in Sandefjord, Jotun cooperates with Faten and her crew in several areas. And the company acknowledges the benefits a diversified working environment can give.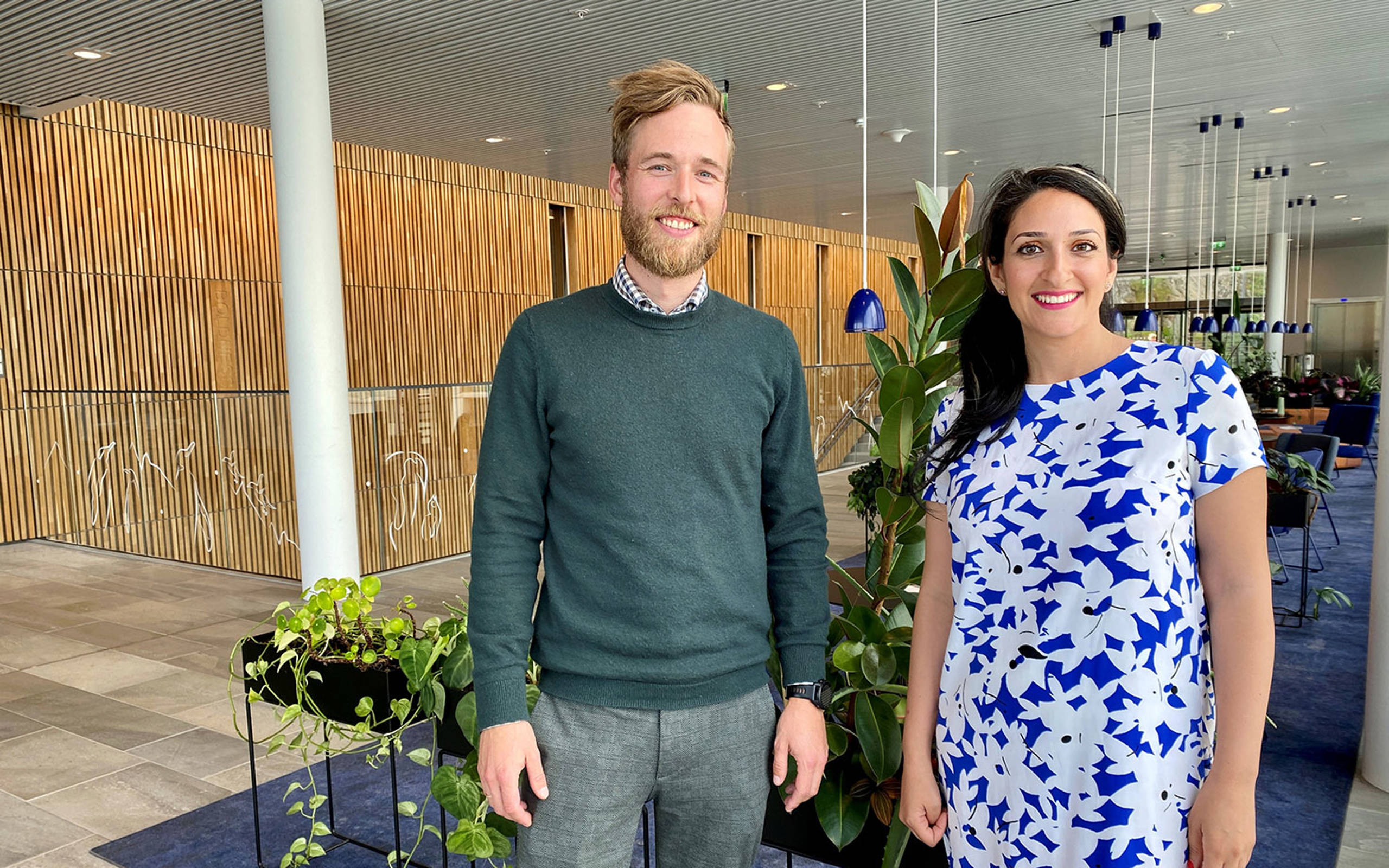 "In Jotun, everyone is encouraged to be themselves and bring their full self to work every day. We want our people to be proud of their job and proud of themselves – no matter what. And without doubt, the ideal situation is when our teams and departments consist of members with different opinions, ideas and backgrounds", says HR advisor Åsmund Bergem.
Åsmund handles recruitment processes in Jotun and meets this topic in several ways.
"Today, most candidates demand that a responsible corporate citizen such as Jotun has strategies and guidelines when it comes to diversity. In addition, it's an important part of the recruitment process itself. We always evaluate how the candidate will fit into the team. Does she or he has the competencies we need? The same goes for aspects such as social skills and cultural background", he says.
Diversity and inclusion is prioritized from the very top of the organisation. In addition to being a global and growing company, Jotun needs to recognize that employees, candidates, partners, customers and suppliers all are becoming increasingly diversified.
"Diversifying our organisation at all levels to reflect this is important today, and it will only be increasingly important for innovation and profitability in the future", says President and CEO Morten Fon.